Hi everyone! I'm Breanna, she/her pronouns, I'm a senior at Liberty High School in the Hillsboro School District but currently attending Portland Community College, since I'm in the Early College Program :) Taking college classes while still in high school is pretty stressful, not gonna lie... but it's a challenge that I wanted to give a try. I have a pretty busy schedule with school/homework, work, and dance practice. I'm currently working part time at Nan's on Third, I like working there because it's a small local woman's resale boutique plus there's a huge variety of different clothes! I'm the Captain of...
---
• consignment • Resale • shopping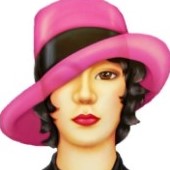 Nan's On Third has launched our new online store, so now you can shop our great selection of resale women's fashion from anywhere! We've opened the doors on our online store so we can continue to provide high-quality women's resale fashions to our customers. Shop Nan's On Third Online!